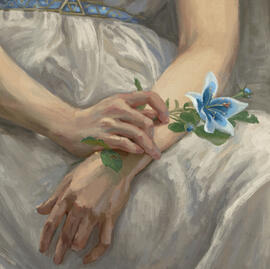 Atelier Hylia
---
A Legend of Zelda Master Study AnthologyAtelier Hylia: The Blood Moon Tomes available Oct 28
About
Atelier Hylia is a small group of artists working together to create a series of Legend of Zelda-themed master studies of historical artworks. The goal: to try something new, learn new techniques, and support each other in our journeys as artists. We are so excited to show you all we have created together!
Meet the atelier
Meet the wonderful artists that make up Atelier Hylia!
Download
Click the link below to go to the download link for each released volume!
Frequently Asked Questions
Will there be more volumes?
Absolutely! Our artists were so excited about the project that they could hardly contain themselves to just one study each! Make sure to follow us on Twitter or Tumblr for updates on upcoming volume releases!Atelier Hylia: The Blood Moon Tomes, a special "spooky" edition, will be available October 28, 2022!
Will you be opening up artist applications in the future?
Because this is a small, invite-only project among friends, we are not currently planning on opening applications for more artists, sorry! But, if you would like to pursue your own Zelda-themed master studies, please do! (and feel free to tag us so we can help share it with the world!)
Will you be releasing a physical version of the zine?
Currently, we do not have plans for a physical release. Thanks for your interest though! <3